Last April we acquired a new tent for the celebration of all kinds of events within Multiadventure Elche in collaboration with the restaurant Finca D'Boo.
The marquee consists of 225 square metres and is fit for approximately 150-200 people.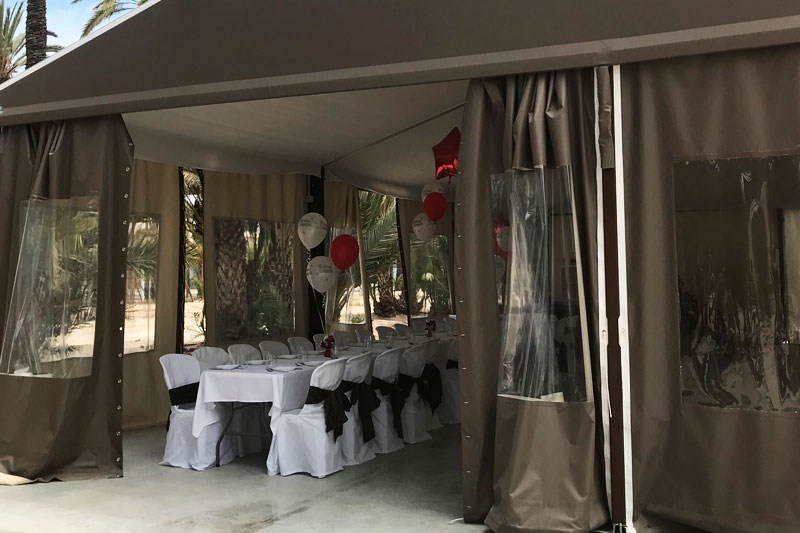 In May, we already celebrated many events and it was a success. From communions, where both children and parents had a great time, as the outdoor space is loved, the activities that children can do and the type of space for parents; as, events and get togethers of large companies.
Available for any type of event: weddings, communions, christenings, company events, meetings, or conference room with the possibility of incorporating a projector, among others.
Contact for more information or to reserve on our tent of events: 670 387 567