| | |
| --- | --- |
| MIN. AGE | From 4 years old |
| MIN. HEIGHT | From 0.95 m. |
| INSTRUCTOR | No. Adult supervision necessary |
| DURATION | 1h. |
** As of October 28, due to the latest measures published by the authorities regarding Covid, this activity is temporarily closed.
The level is decided by the difficulty of going over the bridges, but in whatever case, the possibilities of playing and going on it are very varied. It is a circuit with different ways of access, such as the logged stairs and ramps, and it consists of 4 simple vertical towers in the shape of a quadrilateral, which are joined together by a variety of bridges: mobile Himalayan, trunks Balance, nepalese, indian ladder and children's zip lines. These zip lines acquire a minimum speed, where the lowest point is about 50 cm from the ground. A skill factor plays a large part on the bridges. Their length varies between 4 and 8 metres.
The whole circuit has passive safety, that is, the circuits do not need anyone to think about falling because everything is designed to protect you without you worrying about what could happen. Anti-fall safety nets are arranged along all the steps, safety nets that prevent possible hits and falls against the ground. They are there to protect you. You are there to enjoy yourself to the max.
The purpose of this children's circuit, also called white or passive circuit, is that the child can play on all the bridges independently and with a single PPE (Personal Protection Equipment), the helmet, to avoid bumping against the trunks or elements of the circuit. Your child is perfectly protected with the systems we have in place. Safety is paramount.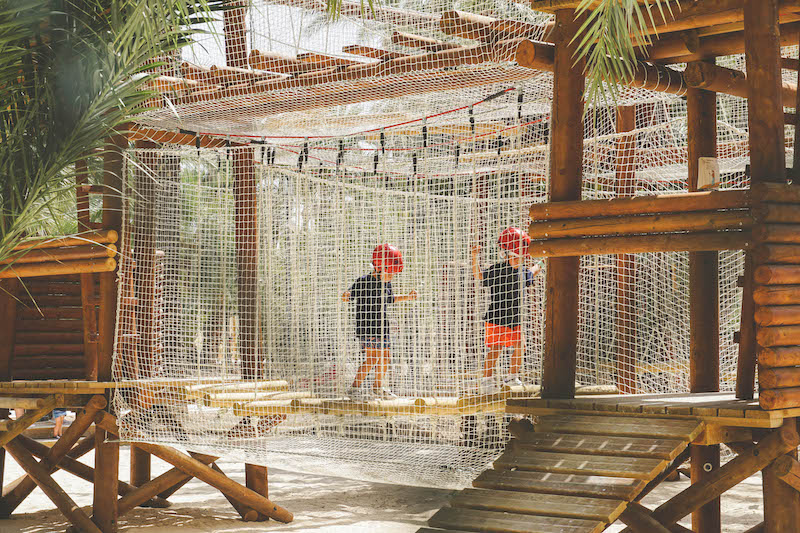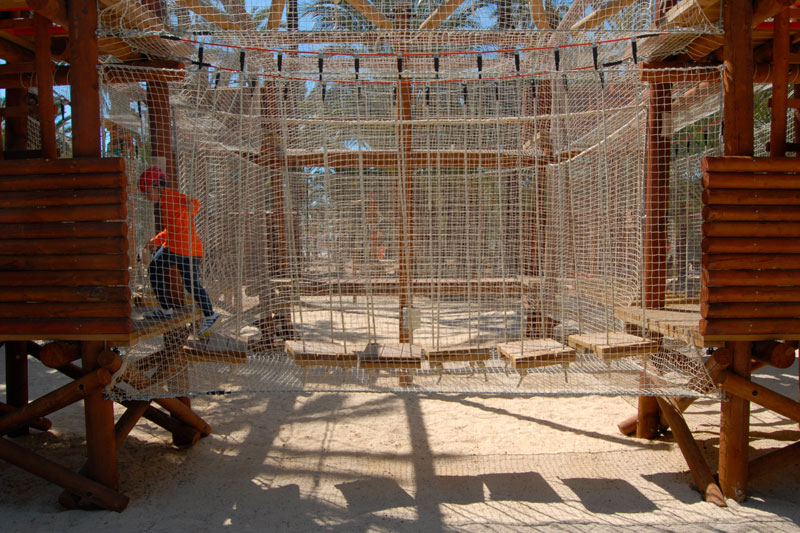 {"autoplay":"true","autoplay_speed":"3000","speed":"300","arrows":"true","dots":"true","rtl":"false"}