Eating area
To regain strength, enjoy the surroundings and continue enjoying a fantastic day of fun.
We have the perfect plan! With the new summer time of the park, come and enjoy the terrace of the Multiaventura Restaurant: Afternoon activities + dinner on the terrace
300 m2 of restaurant, indoor lounge and terrace, built like the traditional garden houses, complete the Multiadventura Elche offer.
You can enjoy the best traditional and avant-garde cuisine with top quality products and menus that is affordable, without sacrificing quality.
The Multiaventura Restaurant offers an extensive menu of tapas of Mediterranean food and more elaborate dishes. They stand out as their specialties, the rice with the wood or grilled meat.
As starters, you can start with a Russian salad, wedding or lobster, a grilled cuttlefish … or a pinch of tigers.
The terrace, overlooking the children's play circuits, allowing everyone to continue to take advantage of their relaxing time but still being not too far from your kids.
We offer the possibility of renting the barbecue with chairs and tables included, so you can celebrate your events in a unique space.
See the menu of the restaurant
RESERVATIONS: 675 038 992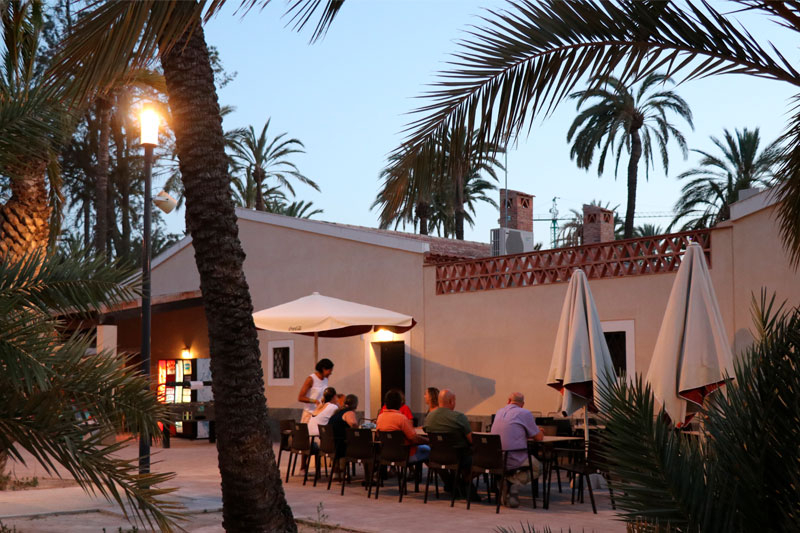 As a novelty, we have incorporated a large tent of 225 m2 for the celebration of major events: weddings, communions, business lunches and dinners, meetings of family and friends, etc … Everything you could imagine.
We customize your event and we make it unique, within a unique environment considered a World Heritage Site by Unesco that just adds to the atmosphere.
CONTACT AND RESERVATIONS
For more information, reservations tables, special menus, large celebrations, questions, etc … call: