| | |
| --- | --- |
| MIN. AGE | From 12 years old |
| MIN. HEIGHT | From 1.55 m. |
| MAX. WEIGHT/HEIGHT | 100 kg | 1,95 m. |
| INSTRUCTOR | Yes |
| DURATION | Between 1 - 1.5 h. |
Hone your ability to overcome!
Before starting the Senior circuit, as well as Junior and Cadets too, participants must go through a training circuit where they it is explained how to handle the PPE (Individual Protection Equipment) and its application during the development and progress of activity. It is a simulation of active safety circuits.
The circuits that make up the Senior category are only for the most daring adventurers. They are formed by vertical elements of one, two or three floors, depending on the distribution and with a height between 1.5 m. and 20 m. For these type of circuits, the accesses to the different circuits are made by vertical stairs.
The vertical elements are linked together by means of different types of bridges, challenges and games with different difficulty. Here is the difference between the cadet circuit and this senior. The challenges during the circuit are more extreme and more difficult, where more courage, strength, balance is required…
The difficulty varies along the route and increases as we progress through it. Some of the bridges and junctions that can be found in these senior circuits are: Longitudinal trapezoidal bridge, Himalayan bridge, mobile trunks or uneven trunks, among many others. Its length ranges between 5 and 35 metres approximately.
The security in these type of circuits is of an active type, that is, it is mandatory that all participants are equipped with their corresponding PPE (Individual Protection Equipment) for the use of the facilities. All steps between the towers have a continuous lifeline. In each totem there are anchor points so that the participants are anchored to the installation at all times.
Will you be able to overcome your fears? We invite you to try it! And test your ability to shine.
This activity does NOT include the giant zip line. If you want to add the giant zip line, you must do PACK 1

Within the Senior Circuit there are 2 levels of difficulty:
Medium Senior (Green II Circuit)
Advanced Senior (Red Circuit, Blue I Circuit and Blue II Circuit)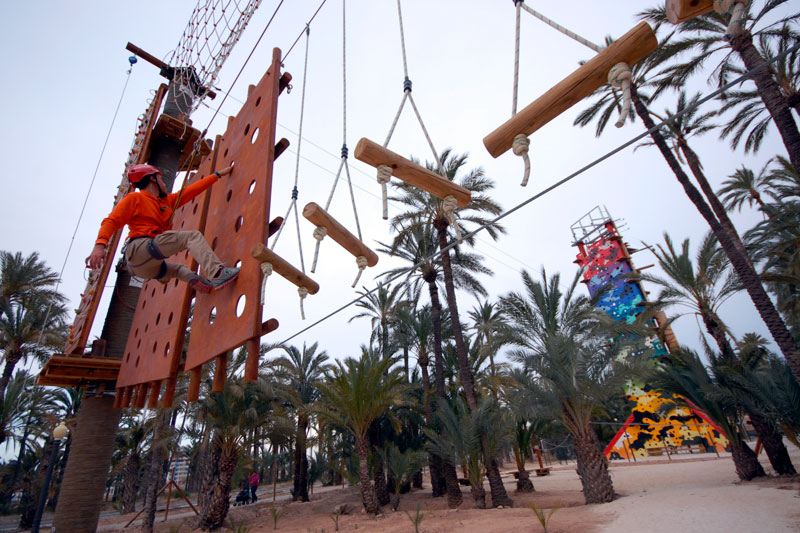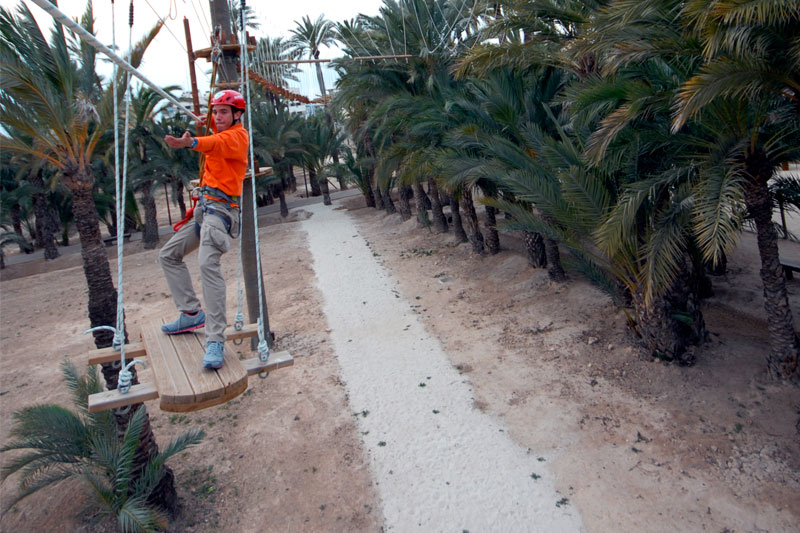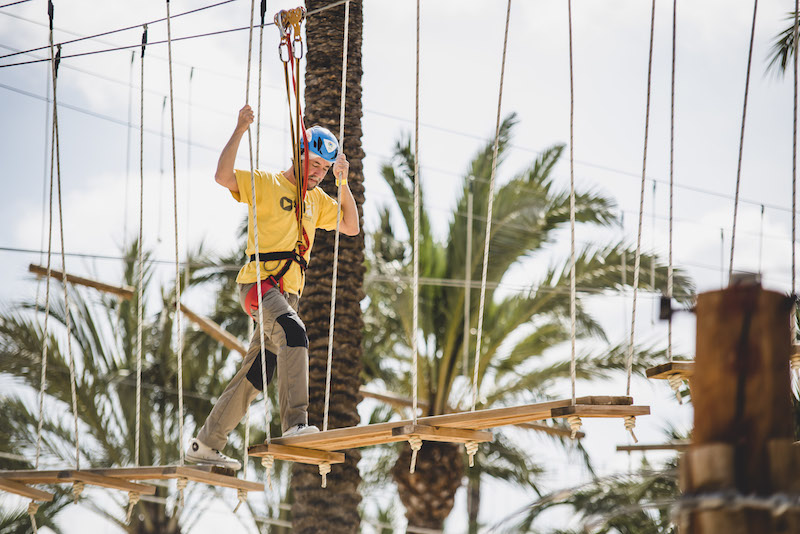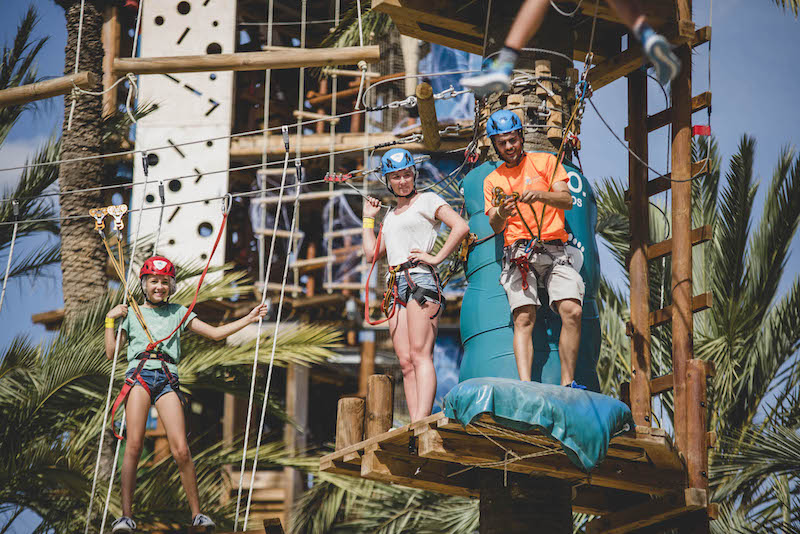 {"autoplay":"true","autoplay_speed":"3000","speed":"300","arrows":"true","dots":"true","rtl":"false"}